Call of Duty: Black Ops Cold War – Data, hora e como ver o evento de revelação do gameplay do multiplayer
A hora da revelação do multiplayer do novo Call of Duty esta aí! Não percas as novidades.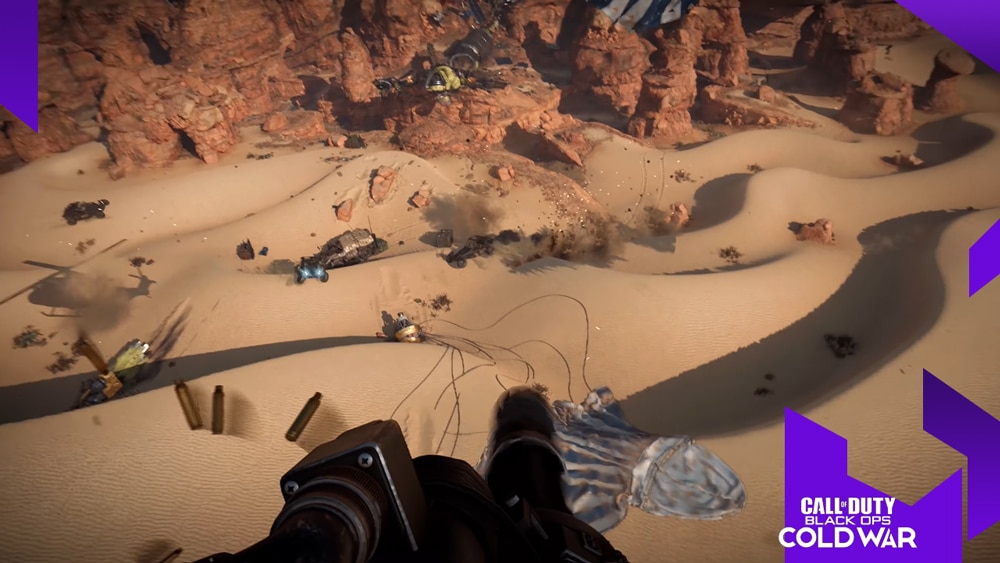 Faltam menos de dois dias para vermos tudo sobre o multiplayer de Black Ops Cold War.
O gameplay do multiplayer de Call of Duty : Black Ops Cold War será revelado em menos de 48 horas e nos temos tudo o que precisas para que não o percas.
Vê abaixo os detalhes do evento da revelação.
Data e hora do evento
O evento de revelação vai ser na quarta feira, 9 de Setembro, as 10.00 am PT. Para que não te percas, abaixo fica a hora em diferentes países:
Estados Unidos (Pacifit Standard Time) – 10:00am
America Central – 11:00am
México, Panamá, Colombia, Ecuador – 12:00pm
Chile, Venezuela – 1:00pm
Argentina, Brasil – 2:00pm
España – 7:00pm
Portugal – 05.45pm
Como podes ver o evento?
O evento vai ser transmitido através das contas de Twitch, Twitter, Facebook e Youtube de Call of Duty. Para veres na Twitch, basta entrares neste link que te levará ao canal do evento.
Para Facebook, a pagina do Call of Duty pôs um lembrete que te avisará quando comecem a transmitir. Este link leva-te a esse lembrete.
Últimas noticias
Transmissão no Youtube
Estamos a meia hora do inicio do evento e o canal oficial de Call of Duty no Youtube já está pronto para a transmissão!
O que esperamos do evento?
É natural que a Treyarch e a Raven nos dêem mais detalhes sobre o que veremos no multiplayer este ano.
Para além disso, pensamos que nos revelaram alguns mapas e modos de jogo disponíveis na próxima Beta. Nesse evento, provavelmente confirmarão a data de inicio da beta aberta.
LEIA MAIS: Tudo o que sabemos de Call of Duty : Black Ops Cold War
Call of Duty: Black Ops Cold War chega às lojas a 13 de Novembro para Xbox One, Playstation 4 e PC.